DEFINING YOUR IDEAL CLIENT CAN BE MORE CONFUSING THAN READING A PAPER MAP. (THE 90S WERE A DARK TIME.)
Do you grab a fictional person out of thin air to be the sun your business revolves around? Do you pick a random super-fan? And what if you get it wrong?!
Narrowing down your messaging to one specific person is one of the most important things you'll do for your business, BUT it doesn't have to be that hard.
"GOOD ADVERTISING IS WRITTEN FROM ONE PERSON TO ANOTHER. WHEN IT IS AIMED AT MILLIONS IT RARELY MOVES ANYONE." – FAIRFAX M. CONE
When the options are #allthethings, creating content can feel overwhelming. How do you start? What do you say?
It feels kinda like you're living in The Upside Down—confusing, backwards, and a little bit sticky. (R.I.P. Barb)
But there's good news!
When you put a few specific guidelines and parameters around your message, you gain the freedom to write your content with Lizzo-level confidence.
ENTER: YOUR DESERT ISLAND CLIENT.
Your Desert Island Client is that client you would take with you if you had to live on a desert island for the rest of your life. They are the one person you could work with day in and day out.
Getting clear on your ideal client simply means you can get creative and specific (rather than sweaty and anxious) when you sit down to write that sales page or IG caption.
When you narrow down your message to that one person you're dying to work with, then you start speaking their language, and they start picking up what you're dropping!
They'll wonder if you're in their head, and you'll get comments like, "I was just thinking that!" (BTW, that's exactly what you want!)
You probably know all this, and you've tried to do it a million times, but for some reason, you haven't been able to commit to that one specific person.
You get it, but you just can't seem to take that leap to put pen to paper and confidently put your stake in your ideal client's proverbial ground.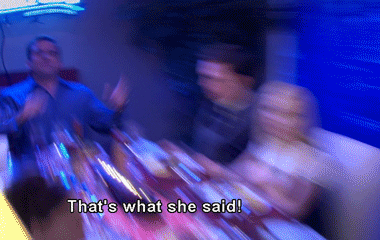 It can feel terrifying to narrow down your messaging.
BUT IT IS THE BEST THING YOU CAN DO FOR YOUR BUSINESS.
There's no such thing as "wrong" when it comes to your Ideal Client. You have to start somewhere, AND you can pivot and adjust as your business grows.
So before you even snuggle under a blanket and get started with this workbook, think about the one person who NEEDS to hear what you're saying.
Imagine them listening to your podcast or reading your blog and crying because someone is FINALLY talking to them when no one else has.
They have been struggling—feeling alone, insignificant, and just plain exhausted. And here you are telling them exactly what they needed to hear.
That feels different, doesn't it?
Having a defined Ideal Client gives you clarity and confidence when you write your content. You're able to get specific and intentional in your messaging, rather than vague and generic.
I've put together a whole ideal Client Workbook for you, and this isn't just your cookie cutter demographic worksheet á la AIM circa 1998 (a/s/l…jk lol brb).
This will walk you through the process of specifically defining your Ideal Client in four easy steps, giving you way more insight than just a few questions about hair color and number of kids.
After completing the workbook, your Ideal Client will be in your head every time you sit down to write. Just chillin' like a little mini BFF that rents space in your brain. So go ahead and grab it up, it's time to clarify your message so you can cut through the noise and speak directly to your people.
Tip: If you're still struggling, just start with someone you've loved working with in the past. Maybe it's someone you know needs your help the most, someone you can get massive results for, or just someone who gets your sense of humor.
STEP 1: YOUR IDEAL CLIENT
Sit down with the questions in this section of your workbook and answer them in rapid-fire. No need to do any prep or research at first. Just use the knowledge in that beautiful head of yours to answer some questions about who you want to work with.
Your only job is to be as specific as possible. And don't pressure yourself to fill in the blanks. Write down what you know.
Don't answer these questions for all of the people you've worked with, or all the people you want to serve. Just think of one specific person who was playing in that movie in your head.
If something doesn't come to you, don't force it; leave it blank for now. There are no wrong answers and nothing is written in stone!
Once you do get the surface level demographics down, you're going to dig a little deeper into the thoughts, feelings, fears, hopes, and dreams that make them tick. The answers to these questions are going to unlock the keys to all of your marketing messaging.
The other questions are important for envisioning your Ideal Client when you write, but psychographics are always more important than demographics.
Once you nail down these answers, you can write content that speaks directly to your dream client's soul. (FYI: You'll probably have to do more research later. But don't worry, I show you how.)
Now, let's fill in those blanks and clear up the foggy areas!
STEP 2: CURRENT CLIENT ANALYSIS
Next, let's look at who you already work with, because learning who is already connecting with you can be eye-opening!
Who's picking up what you're putting down? Maybe you're targeting your Ideal Client, or maybe you're not. Let's find out!
Walk through these questions to identify what you love (and don't love) about the people who are responding to your current messaging.
STEP 3: YOUR OWN DAMN SELF
For the third step, we'll look at who you were before you experienced your transformation to see what insight that offers.
When you first start out, it's likely your dream client is A LOT like you before you started your business or went through your transformation. You are unique, but your experiences are not; they are shared with the people you serve.
Take a deep dive into these questions and see if any of them help you fill in any of the blanks above.
You've probably gotten A LOT of clarity around your Ideal Client, but there might still be some blank spaces or blurry areas. Now it's time to do some legwork.
STEP 3: IDEAL CLIENT DATA MINING
Finally, make like Sherlock Holmes and go investigate your dream clients. Honestly, this is my favorite part, because your ideal client is already telling you everything you need to know about them, they just may not be saying it directly to you.
You're going to do a little dream client data mining, because even your Ideal Client isn't telling you everything they think, feel, hope, and dream. The good news? They are out there telling the Internet, so if you find out where they're hanging out, you've hit the jackpot, sister!
Follow this method and you will have complete confidence and clarity in that Desert Island Client in no time. I promise!
MY #1 RULE: THE BEST CONTENT IDEAS ARE NEVER IN YOUR HEAD, THEY'RE IN YOUR CLIENT'S.
Your people are already asking the questions they need answered before they're ready to make a buying decision.
You can totally hack your ideal client's voice without a ton of experience with them! You've just got to hang out where they're asking their questions and jot 'em down.
By reverse-engineering some internet searches and checking out online forums, you'll get a fly-on-the-wall perspective to the problems that you can solve in your content.
People spend time in online communities on Facebook groups and on Reddit to talk about their experiences and frustrations.
Chances are, you're already in some of those communities. Use the search feature in those groups and type in some of your niche keywords. Then, take a look at the conversations people are having!
Search engines like Google, Pinterest, and Youtube are powerful resources. You can even check amazing book reviews in your niche to gain some invaluable intel!
Now go stalk some online forums and do some "listening." Search subreddits and Facebook groups related to your niche, and check out the conversations people are having. What questions are they asking that you can answer?
Start typing in basic keywords related to your niche in search engines (ex. "florist" or "health coach"). The predictive text that comes up in Google, YouTube video suggestions, and Pinterest suggested searches all indicate the information people are already searching for. Write 'em down!
Alright, friend. It's time to commit, but the pressure is off! You can't get it wrong! You can adjust and pivot as your business grows and you work more and more with your Ideal Client. The most important thing is that you just get someONE down on paper. Always fight the urge to be general or vague, include someone else, or speak to everyone!
IN THE LAST SECTION OF YOUR WORKBOOK YOU'LL ACTUALLY WRITE OUT YOUR IDEAL CLIENT PROFILE.
You are going to sit down and write a little story about that person. Look at all of your answers, put them all together to create a clear picture in your head. Hold on to this profile, you're going to refer to it every single time you sit down to create your next lead magnet or create a new product.
Cheers to you! You're one giant step closer to clearing up your brand messaging and working with those life-giving clients you want to serve the most.